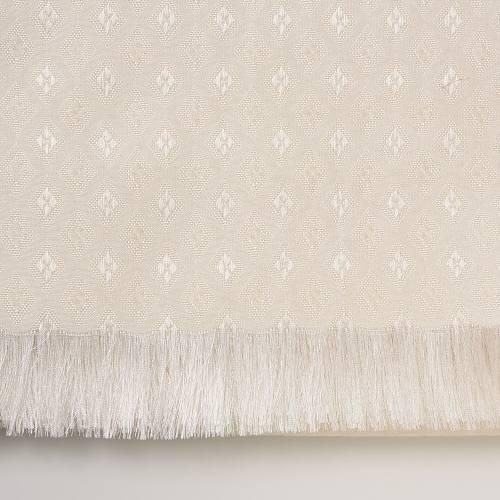 Jacquard
Argyle Pattern
‐White-

33,000円


詳細(Details)

一面にアーガイル模様をちりばめたシルクの
魅力を堪能できるストールです。巻きやすく
ドレープが美しいテクスチャー。
An argyle-patterned jacquard weave, full of silk charm. Texture with beautiful drapes.

素 材:シルク80% カシミア20%
サ イ ズ :68×185cm
カ ラ ー :白色(しろいろ)
生産国 :日本
Material:80% Silk 20% Cashmere     
Size  :68×185cm
Color  :White
Country of origin: Japan
Type  :SilkCashmere/White(白)

※桐箱包装のご用命はオプションより
選択ください。無料にて承ります。
※ Original box wrapping is an optional .
We accept free of charge.
| | | |
| --- | --- | --- |
| Number | : | JAG210-JT313 |
| 桐箱包装(Gift Box) | : | |
SOLD OUT