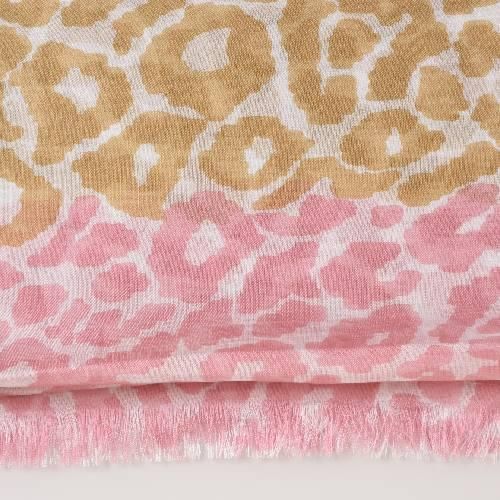 Plain Weave Print
Animal Border Pattern
−Pink×Beige−

18,000円(税込19,800円)


詳細(Details)

花のようにやわらかなニュアンスのアニマル柄。
白ベースの爽やかなストール。
An animal pattern of soft nuance like a flower. Stole refreshing in spring and summer.

素 材 :シルク70% 麻30%
サ イ ズ :50×200cm
カ ラ ー :ピンク×ベージュ
生 産 国:日本
Material:70% Silk 30% Ramie
Size  : 50×200cm
Color  :Pink×Beige
Country of origin: Japan
Type:SilkLinen/Pink(桃)/Pattern(柄)

※桐箱包装はオプションより選択ください。
別途1,000円(税抜)にてご用意しております。
※ Original box wrapping is an optional .Available separately for 1,000yen(excluding tax). 
| | | |
| --- | --- | --- |
| Number | : | BSC240-PT059 |
| Quantity | : | |
| 桐箱包装(Gift Box) | : | |