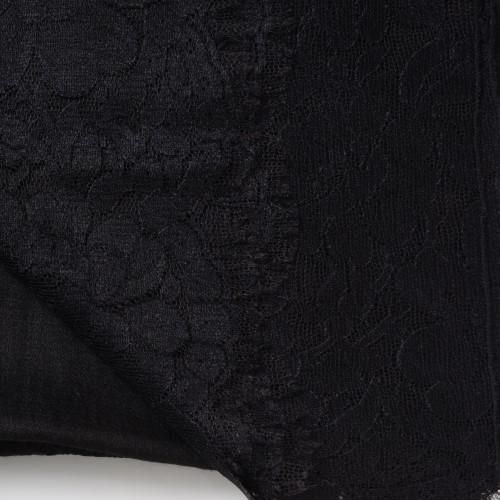 Ezma Lace
‐Black×Black-

80,000円(税込88,000円)


詳細(Details)

繊細なカシミヤに丁寧な手仕事であしらわれたフランス製リバーレース。
特別な日にも日常でも上品な華やかさでスタイリングを彩ります。
A special stolle with hand-stitched French river lace in delicate cashmere.

素 材:カシミア100%
サ イ ズ:70cm×200cm
カ ラ ー:ブラック×ブラック
生産国:インド
Material:100% Cashmere
Size  :70cm×200cm
Color  :Black×Black
Country of origin: India
Type  :SilkCashmere/Black(黒)

※桐箱包装のご用命はオプションより選択ください。
無料にて承ります。
※ Original box wrapping is an optional .
We accept free of charge. 
| | | |
| --- | --- | --- |
| Number | : | EZM100-LE006 |
| Quantity | : | |
| 桐箱包装(Gift Box) | : | |