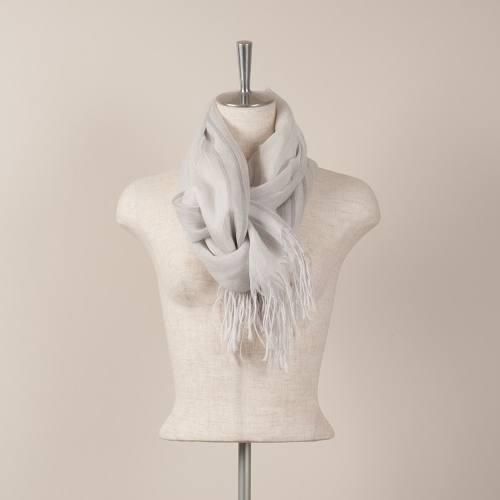 Stream
-Silver Gray-S

22,000円(税込23,760円)


詳細(Details)

最高級極細糸のしなやかで透明感溢れるテクスチャー。綺麗な水で丁寧に染められた美しい色彩も魅力です。
Soft and transparent texture woven with the finest ultra fine yarn. The beautiful color carefully dyed with clean water is also attractive.

素 材:麻 70%・シルク30%
    (70% Ramie 30% Silk)
サイズ:68×175(フリンジ:10+10) cm
カラー:銀鼠(ぎんねず)
   :Silver Gray
生産国:日本(Made in Japan)
タイプ:SilkLinen/Beige

※こ桐箱包装のご用命はオプションより
選択ください。別途1,000円(税抜)にて
ご用意しております。
※ Original box wrapping is an optional service.options.Available separately for 1,000yen(excluding tax).
| | | |
| --- | --- | --- |
| Number | : | NGS420-JT318 |
| Quantity | : | |
| 桐箱包装(Box Wrapping) | : | |
Related Items -関連商品-