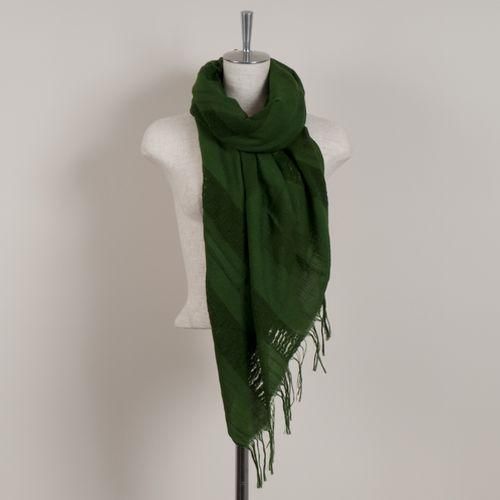 Emboss
-Bottle Green−

22,000円


詳細(Details)

質感のあるテクスチャー。ワントーンコーデも表情豊かなスタイリングに仕上がります。
High quality texture. One tone coordination is also finished with expressive styling.

素 材 :シルク62%・ウール38%
サイズ :75×175(フリンジ:8+8)cm
カラー :千歳緑(ちとせみどり)
生 産 国:日本
Material:62% Silk 38% Wool
Size  :75×175(fringes:8+8)cm
Color  :Bottle Green
Country of origin: Japan
Type:SilkWool/ Green

※こ桐箱包装のご用命はオプションより
選択ください。別途1,000円(税抜)にて
ご用意しております。
※ Original box wrapping is an optional service.options.Available separately for 1,000yen(excluding tax).
| | | |
| --- | --- | --- |
| Number | : | EBR250-JT169 |
| 桐箱包装(Box Wrapping) | : | |
SOLD OUT