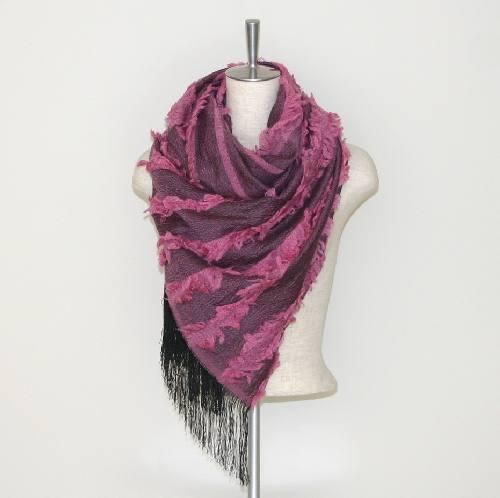 Mucc Stripes
-Pink×Black-

27,500円


詳細(Details)

立体的なストライプが個性なデザイン。
エレガンスな表情あり、モード感あり。
豊かなスタイリングを楽しめます。
Three-dimensional stripe design is unique.
There is an elegant expression and a mode
feeling.You can enjoy rich styling.

素 材:ウール70% シルク30%
サイズ:50×180(フリンジ:12+12)cm
カラー:ピンク×ブラック:Pink×Black
生産国:日本
Material:70% Wool 30%Silk
Size  :50×180cm(Fringe:12+12)cm
Color  :Pink×Black
Country of origin: Japan
Type:SilkWool/Pink(桃)/Pattern(柄)

※桐箱包装はオプションより選択ください。
別途1,000円(税抜)にてご用意しております。
※ Original box wrapping is an
optional .Available separately for 1,000yen
(excluding tax).
| | | |
| --- | --- | --- |
| Number | : | MCS520-OR022 |
| Quantity | : | |
| 桐箱(Box Wrapping) | : | |