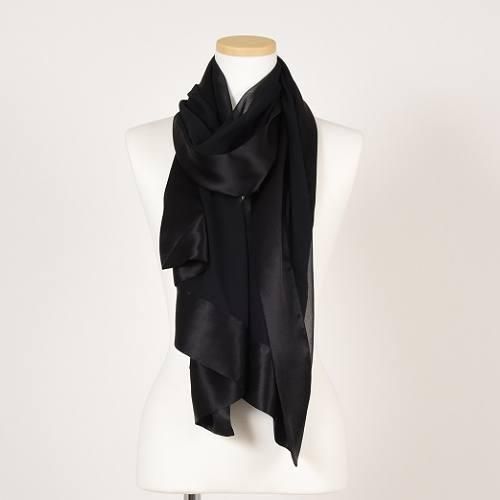 Organdie -Satin&Chiffon
-Black-

33,000円


詳細(Details)

肌映りが美しいリッチで上品なストール。シンプルなデザインは手軽に華やかなエッセンスをスタイリングできる便利なアイテムです。
Rich and classy stole make the skin look beautiful. Simple design is a convenient item that can be easily styled the gorgeous essence.

素 材 :シルク100%
サ イ ズ:68×170cm
カ ラ ー :ブラック
生産国:中国・日本
Material:100% Silk
Size  :68×170cm
Color  :Black
Country of origin:China・ Japan
Type  :PureSilk/Black(黒)

※桐箱包装はオプションより選択ください。
 無料にて承ります。
※Original box wrapping is an optional.
 We accept free of charge.
| | | |
| --- | --- | --- |
| Number | : | OCS200-JT000 |
| Quantity | : | |
| 桐箱包装(Gift Box) | : | |