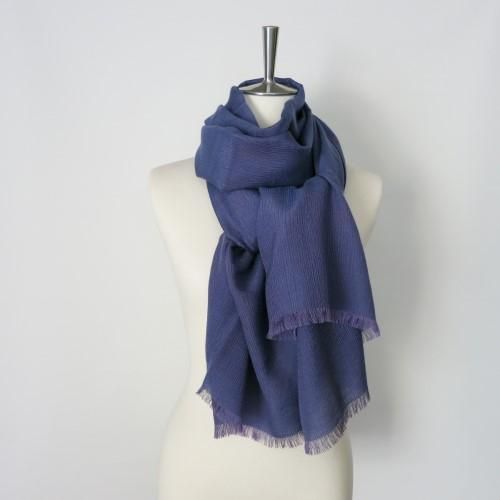 Emotion
Cashmere&Silk
-Light Grayish Violet-

33,000円


着物の技法をアレンジしたストール。和洋ともに落ち着きのある上品な雰囲気に。
Stole that arranged the technique of the kimono. Texture with a mix of matte and gloss.

素 材:カシミア65% シルク35%
サ イ ズ:70×200cm
カ ラ ー :鳩羽紫(はとむらさき)
原産国:日本
Material:65% Cashmere 35%Silk     
Size  :70×200cm
Color :Light Grayish Violet
Country of origin: Japan
Type  :SIlkCashmere/Purple(紫)

※桐箱包装はオプションより選択ください。
 無料にて承ります。
※Original box wrapping is an optional.
 We accept free of charge. 
| | | |
| --- | --- | --- |
| Number | : | VTR120-JT237 |
| Quantity | : | |
| 桐箱包装(Gift Box) | : | |